This year marks 30 years since the Non Violence statue was placed outside the United Nations as a global symbol of hope and of peace.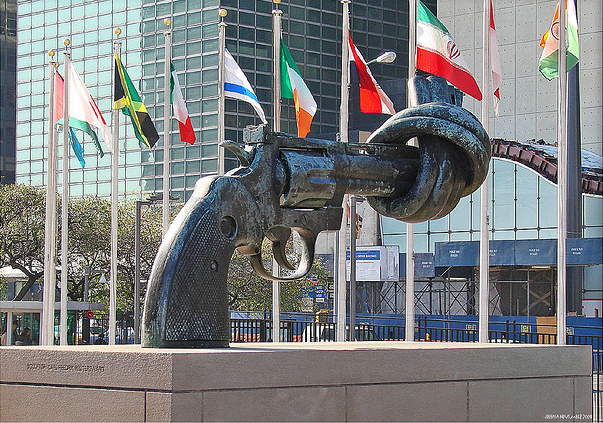 This year also marks 25 years since the Non-Violence Project embarked on its mission of reducing and eradicating youth based violence.
Since it's placement in New York we have placed our symbol in 30 Locations globally and we are proud to announce that this same day we launch our program in the Middle East with an unveiling of our 31st statue in Beirut.
One of the cornerstones of our organisations work is founded in the words of Ghandi which says that in order to reach lasting peace in the world we will need to start with the children.
Knowledge is power and by empowering young people we are creating a future generation that understands that the only resolution to conflict is through non violence.
Our purpose continues as we hope to create a network of Cities for Peace that like the UN has the Non Violence symbol at the heart of its community.
Late former Secretary General Kofi Annan said of the Non-Violence statue: "The sculpture Non-Violence has not only endowed the United Nations with a cherished work of art; it has enriched the consciousness of humanity with a powerful symbol that encapsulates, in a few simple curves, the greatest prayer of man; that which asks NOT for victory, but for peace."