Since 2016, the optical company Smarteyes has collaborated with the non-violence organisation The Non-Violence Project. The collaboration has resulted in four eyewear collections, about 100,000 pairs of glasses sold and SEK 5 million to the work of The Non-Violence Project.
SMARTEYES DONATES SEK 5 MILLION TO NON-VIOLENCE ORGANISATION
Since the start of the collaboration, Smarteyes has donated SEK 50 for each pair of sold glasses from one of the four Non-Violence collections, which has meant that more than SEK 5 million has been generated for promotion of education on non-violence for children and young people worldwide.
- The Non-Violence Project represents a fine tradition of peace, self-esteem and non-violence. This commitment spans both cultures and different generations and is fully in line with our values. Therefore, it is natural for us to be involved and support this - and thanks to our customers' willingness to contribute to a more peaceful world, we have been able to donate a significant amount to the Non-Violence Project, "says Thomas Kusoffsky, CEO of Smarteyes.
- We are very proud of our collaboration with Smarteyes. It is a role model of how a company can support our work to create a more peaceful world for our next generation through education. Smarteyes' support has enabled us to continue our important mission of educating young people worldwide in peaceful conflict resolution. Just in 2018, we have trained over 90,000 people, thanks in particular to the support of Smarteyes, says Blaise Oberson, CEO, The Non-Violence Project Foundation.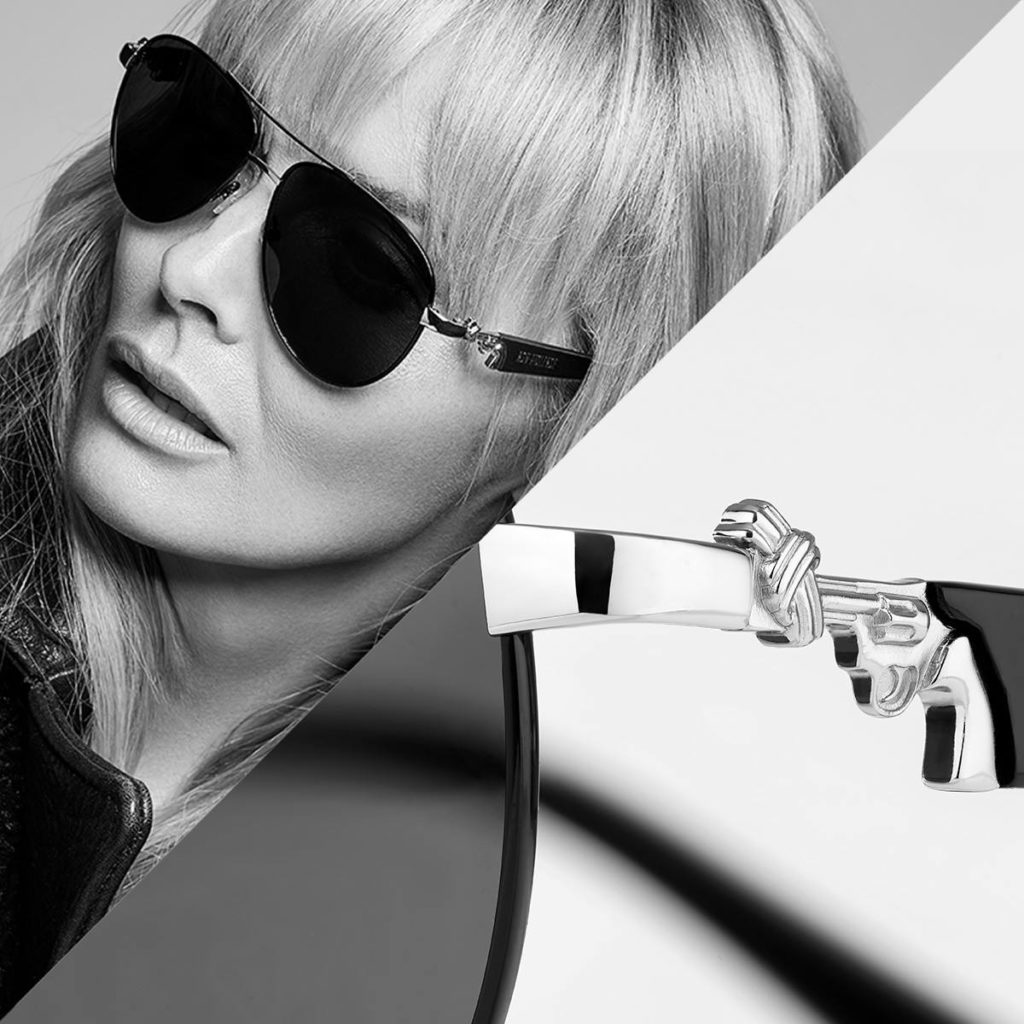 The Non-Violence Project Foundation (NVPF) is a non-profit organisation that contributes to social change through education; inspiring, motivating and engaging young people to learn how to solve conflicts peacefully. The organization's well-known symbol, "The Knotted Gun", was created by the Swedish artist Carl Fredrik Reuterswärd, in memory of his friend John Lennon and to symbolise John Lennon's pursuit for a more peaceful world.
Results of the collaboration
- Smarteyes has released four Non-Violence collections.
- These have sold about 100,000 pairs of glasses.
- This means that Smarteyes has donated over SEK 5 million to The Non-Violence Projects global work for peace.
Thank you Smarteyes for your continuous support.