New music video release by Non-Violence Ambassador Meja to support The Non-Violence Project Foundations work against violence.
PEACE LOVE AND UNDERSTANDING
Peace Conspiracy is a Swedish hippie rock band formed with the purpose to spread peace on the planet. Their dynamics make them easy to love, sharing a feelgood vibe.
The video for" Peace, Love and Understanding" was shot, pre-corona, in the colorful beauty of the Swedish archipelago and it is a modern reminder of the same message that was spread in the days of Woodstock. The timeless slogan of Peace and Love in these challenging days.
On lead vocals is the Non-Violence Projects Ambassador Meja, the award-winning pop star who climbed the Billboard Charts, sold millions of albums worldwide and is known for her international hits "All 'bout the Money" and the beautiful duet "Private Emotion" with Ricky Martin.
"In these days when the whole world is in turmoil, so many suffer and lose close ones. Now is the time to reach out to each other and spread hope. As an ambassador for the Non-Violence Project it is my humble duty to promote peace in the best way we can, through music, Meja says.
This all-star super constellation put together by lead guitarist/singer Conny Bloom, (front man of Electric Boys, played w/ Hanoi Rocks), is, Thomas Broman on drums (toured w/Glenn Hughes of Deep Purple and legendary Joe Lynn Turner), Henrik "The Duke of Honk" Widen, organ/keys (Diamond Dogs), on bass Mats Rydström (Avatarium/Abramis Brama,) and guitarist/singer Ronnie Åström (The Cloudberries).
Peace Love and Understanding (written by Meja/Tom DeLuca) is produced by Conny Bloom and Erik Holmberg at K51 Stockholm and mixed by Pontus Norgren (Hammerfall).
Meja states: "We are in this together and supporting the powerful work of
The Non-Violence Project, we can make this world a more Peaceful Place"
Thank you Meja and Peace Conspiracy for supporting our important work to inspire, motivate and engage people to solve conflicts peacefully. We believe eudcation is the key to reduce violence.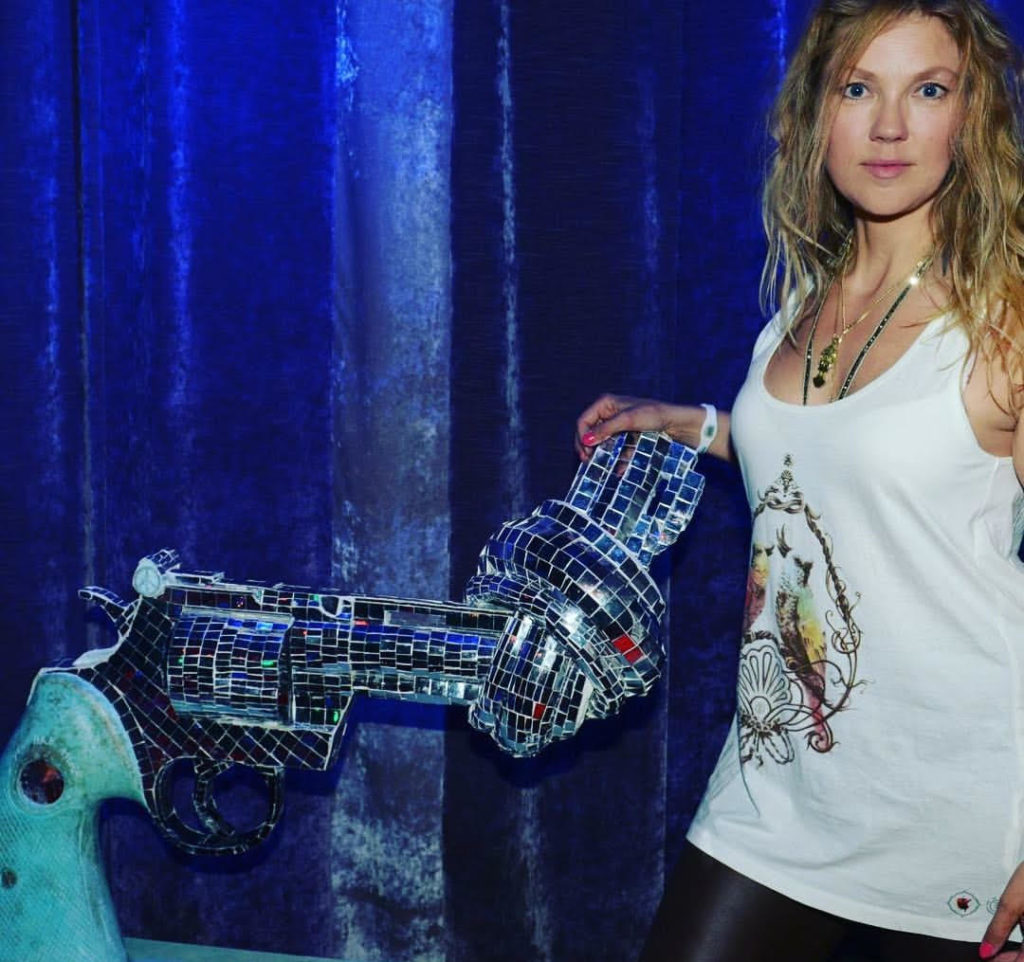 > Listen the album on Spotify
PR: Liza Berthelsen Liza@lizab.se Project manager: kattis@peaceconspiracy.se