Presentation of Non-Violence Statue to Pope.
In August the NVPUK along with one of its trustee's the artists Bermano presented the Pope with a hand painted knotted gun statue and secured papal blessings for the work which the NVP does.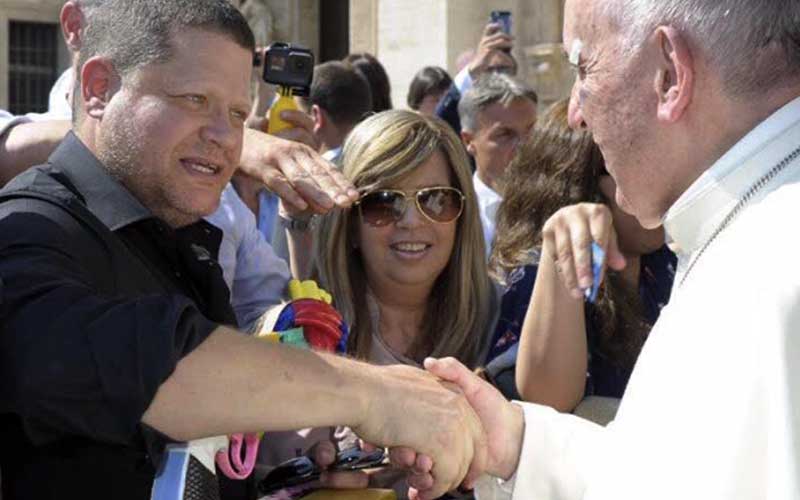 Lucas Piazzon on World Non-Violence Day
Working with Fulham FC's Lucas Piazzon we created a series of images which were used on his social media feeds to mark world Non-Violence Day. The idea being to create a format which could be replicated across the English football landscape in the coming year.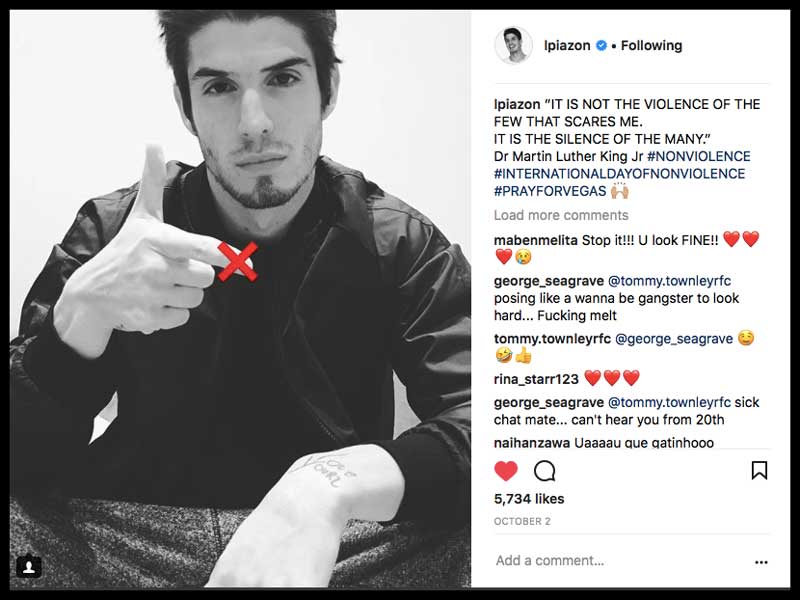 Formed partnership with Bradley Wescott to deliver a Non-Violence event in Brighton for 2018
We were contacted in October by Brighton based musician Bradley Wescott with the idea of staging a concept event focused around the Non-Violence symbol and promoting a message fo non-violence, peace and tolerance. The event will be used to raise funds for local, East Sussex Non-Violence initiatives including providing 5,000 students with the SpeakUP App.
Initiated first SpeakUP school in UK, under NVPUK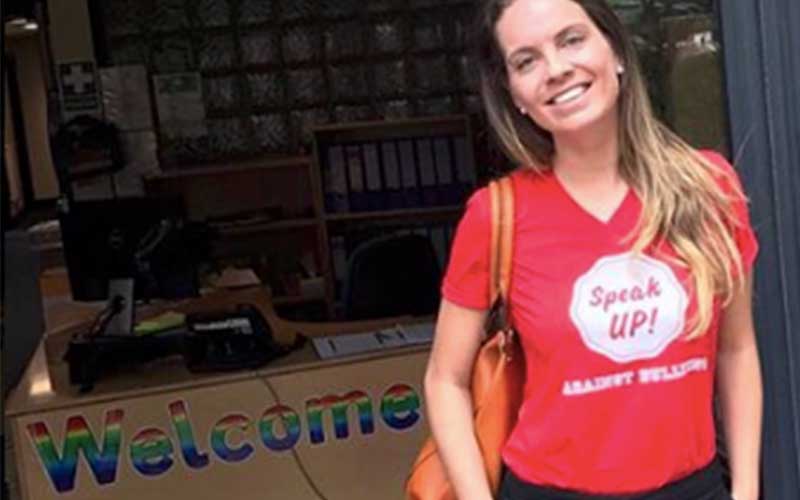 Guildford Girls School stated using the SpeakUP App with encouraging results, and the school is now working with the NVPUK to streamline and improve the UK offering of SpeakUP.