From us with love a Swedish non-violence project
In October 2017, "Non-Violence Project Sweden" (NVPS), participated in a workshop in collaboration with the industrial design studio: "Form Us with Love".
The NVPS organized students to interact with professionals, in their schools, where professionals instructed students in industrial design – on the basis of a one-to-one tutorials.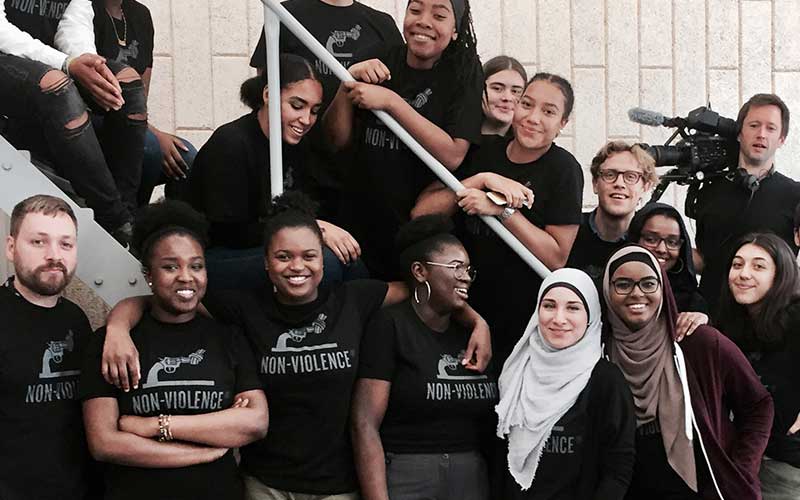 The workshop was developed around the concept of the power of the pen; that is to say, encouraging high school students to apply the pen as an instrument of design for changing the world. The students - divided into four groups - showed great creative skills in the areas of sketches, texts, and design of prototypes.
These preliminary workshops, initiated by NVPS is expected to continue. We regard the potential of the studio "Form Us with Love" in the area of educational programs, to be promising. It provides the new generation with the opportunity to grasp the idea that the pen is mightier than the sword. It needs to be emphasized that a career in design is open to all.

INTRODUCING SCHOOLS FOR PEACE LEVEL 2
Fittja School is located in one of the suburbs of Stockholm. This school has 520 pupils ranging from a pre-school stage to the ninth grade. We mention Fittja School because it is the first school of its kind to set up "School for Peace, Level 2" in Sweden.
The director of Fittja School has the following to say about the "School for Peace":
The material for Non-Violence has been a good supplement to our basic work-values in Fittja School. This material has made it possible for us to practice simple and methodical exercises during our guidance periods and lessons at the school.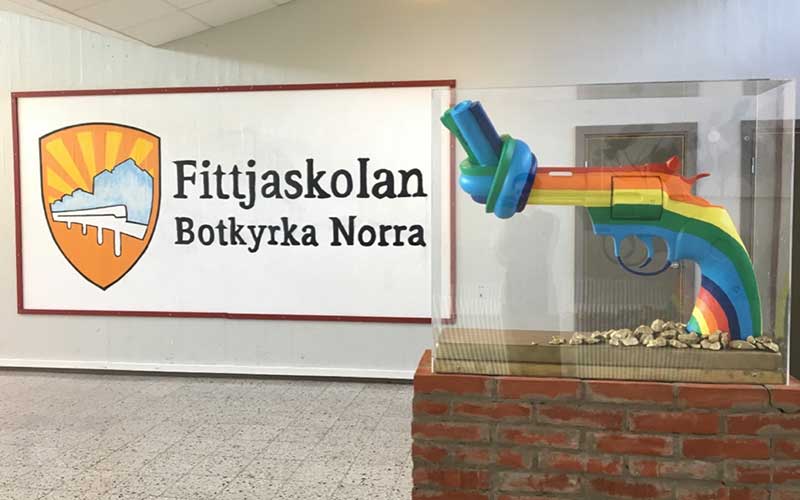 Building the self-confidence of our pupils and their ability to manage conflicts in the work for peace, are important parts of our task to bring up the citizens of tomorrow. Our work for Non-Violence has contributed towards the improvement the work-atmosphere and strengthened the dialogue between the children and adults of the school, positively.
With friendly greetings,
Camilla Beijmo Samuelsson,
Director, Fittja School
THE FIRST NON-VIOLENCE RUN!
Our first race! "Nonviolence Run" is a 5 km race! The "Nonviolence Run" unites athletes, students, businesses and families, to run against violence. In addition to the anti-violence race, "Nonviolence Run" invites artists and spokesmen in order to illuminate the issue of violence from different perspectives. It is important to state that it would have been difficult to carry through "The Non-violence Run" without our sponsors.