We are proud to announce a collaboration with Humanium and jewelry brand Links Jewels. The result is the "Non-Violence Bangle", a bracelet made of Humanium metal. The Non-Violence symbol, which is engraved on the bracelet, together with the Humanium Metal by IM, makes the bracelet a powerful statement against violence and illegal firearms.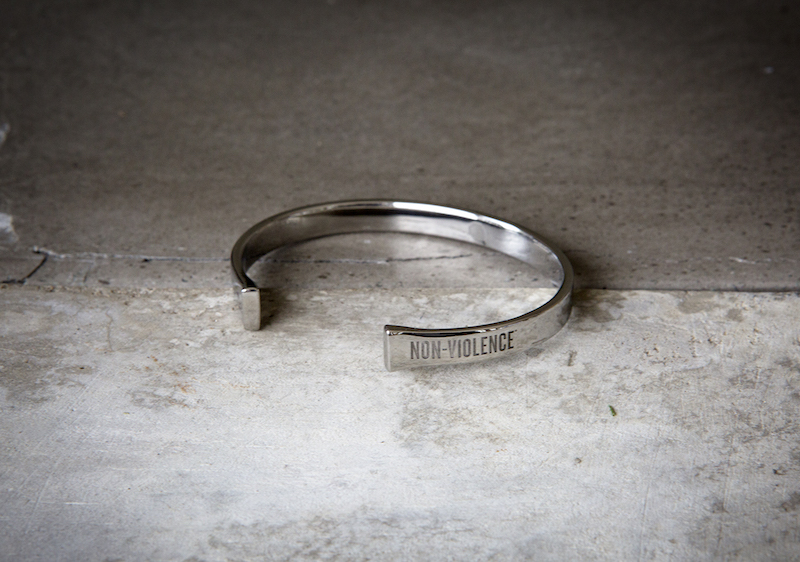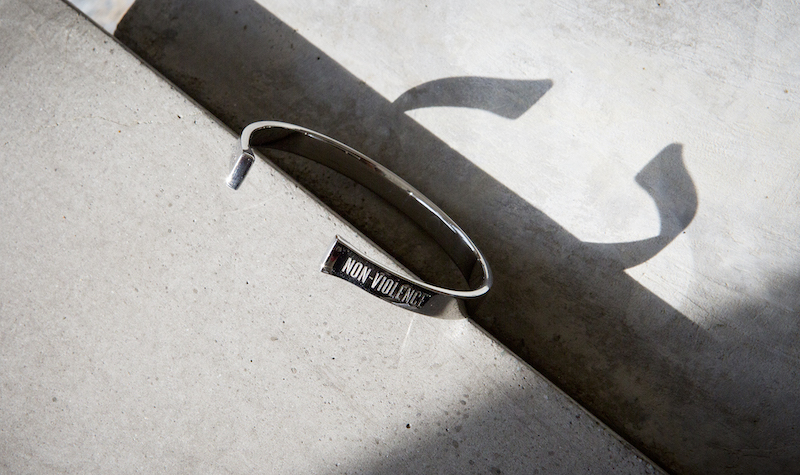 The Swedish jewelry brand Links Jewels is now launching its Non-Violence collection of Humanium metal, a new type of metal extracted from collected and destructed illegal firearms.
Each product sold with the Non-Violence symbol, the famous art piece by Carl Fredrik Reuterswärd (the knotted revolver), finances the education of people in the risk zone of picking up illegal weapons to resolve conflicts.
"Non-Violence and Humanium – the symbolism could not be better. In our quest to stem youth violence around the world, we are proud to join forces with Links Jewels to be able to raise money for the implementation of our educational programs world-wide," says Jan Hellman, co-founder, The Non-Violence Project Foundation. 
"We're extremely proud of our jewels being able to link Non-Violence with Humanium Metal. The partnership is a perfect match and addresses the fact that every minute a person is shot. The "Non-Violence Bangle" address both the supply of illegal weapons as well as the demand/need to use an illegal weapon", says Håkan Orrling, Chief Designer and co-founder of Links Jewels AB.
Watch the story about Humanium metal.
The Non-Violence Bangle can be ordered at www.arildlinks.com and at Stjärnurmakarnas 43 nationwide stores in Sweden.
Use hashtag #armsagainsarms and post an image of you and your Non-Violence Bangle!