This summer, Miller Bianucci, one NVP trainer from the University for Peace program at St Andrews, Scotland, facilitated the Schools for Peace program in Tanzania.
Here's the excerpt from her blog about her experience with children: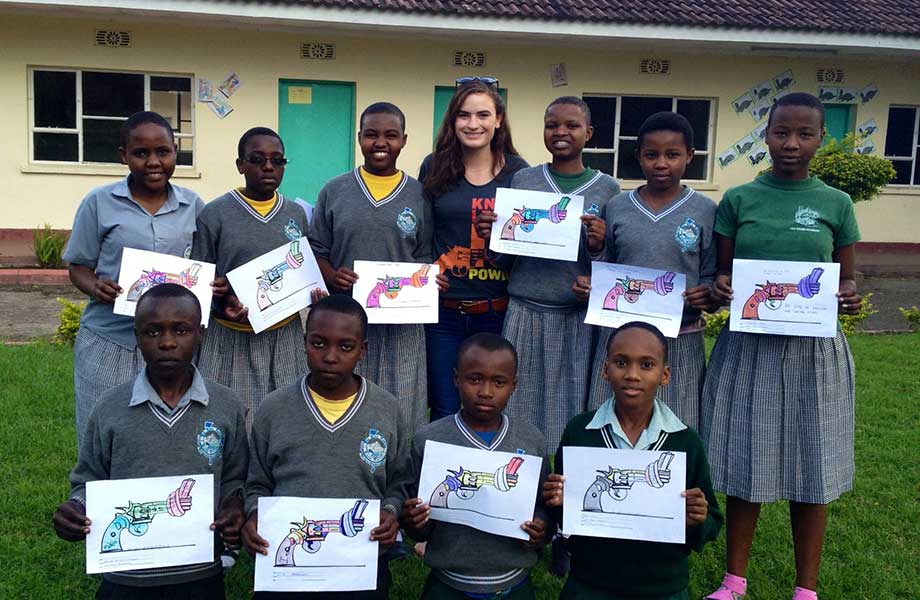 The final activity was for the kids to draw their own knotted gun using any words or symbols they wanted. The results were wonderfully creative!
One of the children wrote, "I know that I can. Nothing is impossible!", around her knotted gun. Inscribed in his knotted gun Patrick wrote, "The world should stop all violence."
If you wish to read more about this, please go to Miller's blog: http://miller123.blog.com/