Happy New Year !
Summary letter by country director Birendra Kumar:
The start of a new calendar year seems like an obvious time to talk about new beginnings. I'm sure some of you have a New Year's resolution or two! Since the NVP India's administrative/fiscal year starts 1st Apri, January is really the start of the fourth or last quarter of the year. So we need to have an honest review and critical look at the organization's activities, projects and programs; and, let's focus on those initiatives that have already been started to make them perfect, so that the initiatives can create larger impact.
First of all, we need to extend our sincerest appreciation to Jan Hellman, Founder Chairman and Blaise Oberson, Chief Executive Officer-NVPF who showed trust and confidence on NVP India team and supported wholeheartedly to kick start India Chapter. I also want to give my special thanks to Ivana Buslejeta who came all the way from Greece to support and strengthen our team.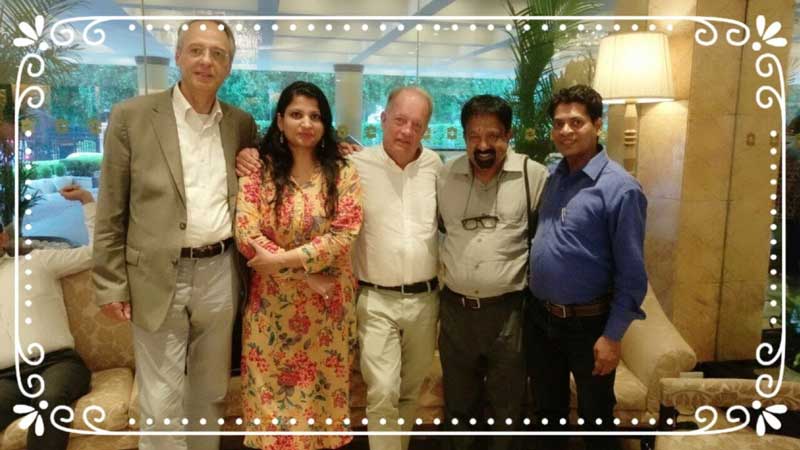 We started our operations with introductory meeting held on Non-Violence Project Foundation and it's initiative of "Peace Clubs for Sustainability". We made very good progress and reached out to 2000 schools that are running Eco-Clubs with support of Govt. of Delhi. Most of these schools have agreed to convert their Eco-Clubs into "Peace Clubs for Sustainability". We have already started installation of Peace Clubs in Delhi, Uttarakhand and Maharashtra.

NVPF got legal Identity in India as Non-Violence Foundation, was granted Unique Code by NITI Aayog, Govt. of Union, India listed profile on United Nation NGOs list and received Certificate of Commitment from Central Vigilance Commission to ensure accountability and Transparency of institution.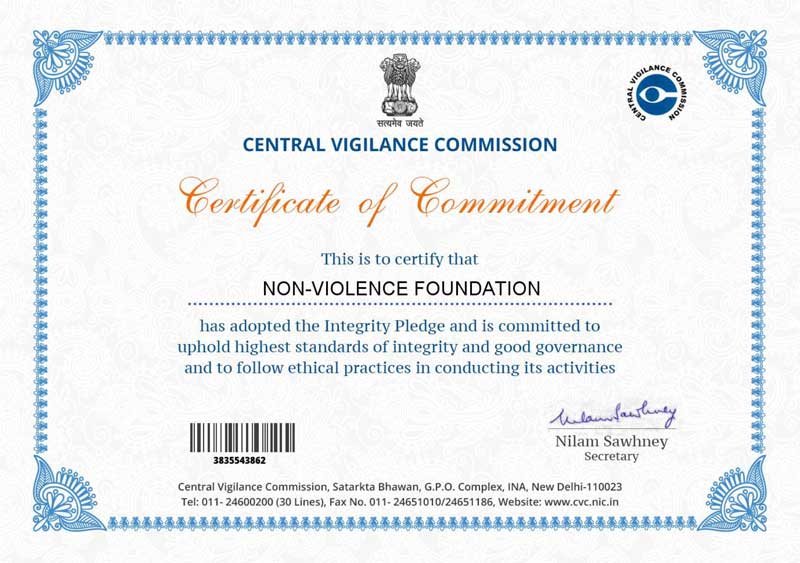 We officially launched NVP INDIA in Delhi as "Youth Peace Parliament-2017" on 16th November 2017 on the occasion of "International Tolerance Day" and memorial day of "Sant Vinoba Bahve" (https://en.wikipedia.org/wiki/Vinoba_Bhave) who was an Indian advocate of nonviolence and human rights. Often called Acharya (in Sanskrit language for teacher), he is best known for the Bhoodan (Gift of Land) Movement. He is considered as a National Teacher of India and the spiritual successor of Mohandas Gandhi. He was the 1st person to be selected as a Satyagrahi followed by Jawaharlal Nehru in Individual Satyagraha by Mahatma Gandhi.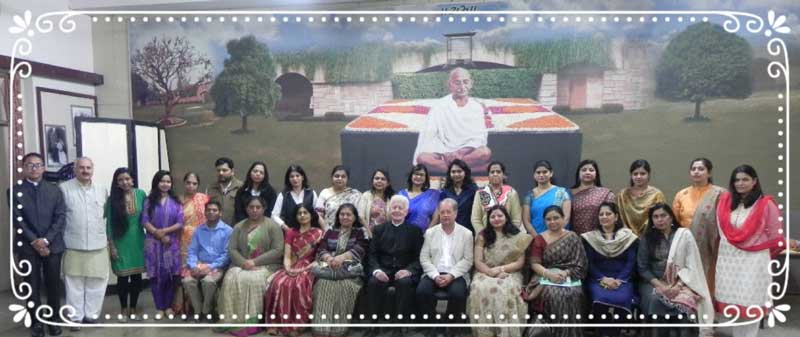 NVP INIDA has received land at Nagpur and Indore to establish "Peace Schools for Sustainability" and we are hopeful that the school could be launch in 2018.Nagpur school named as "Shantivanam Vidhyapeeth" which will be our Pilot and first model school. We also got Dr. Thomas Daffern, Peace Activist, historian and philosopher who accept challenge to be our Academic Director for course curriculum. He has 30 years experience in Peace Education and running peace school in United Kingdom and France.
To promote culture of Peace and Non-Violence we are collaborating with "International Cities for Peace" to convert 8 Indian cities identified as city for peace. Nagpur will be the first city where we will install Knotted Gun sculpture and establish City for Peace & Non-Violence.
Country Director was also nominated as Executive Board Member of "World Intellectual Forum - WIF". This is a forum which is striving to bring together intellectuals from around the globe to find solutions to achieve world peace. WIF is planning to organize WEF like events every year.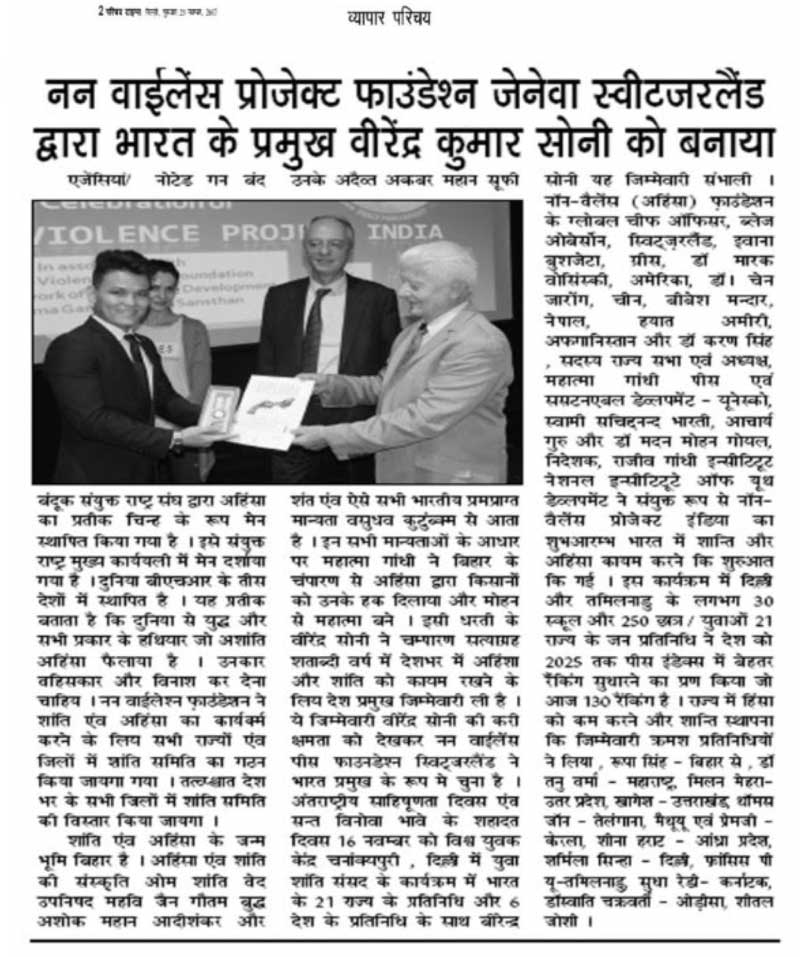 Entire NVP INDIA family was very supportive and committed; everyone worked voluntarily round the year and gave me confidence to accomplish the tasks and plan new projects and initiatives.
We would like to also thank all our friends and well wishers who actively or passively supported writing emails or sending messages on social media. Directly or indirectly, we reached more than 10,000 persons in India. We accomplished a lot in 2017, Year 2018 will big challenges for us and have to accomplish much more.
It is delightful that NVPF started operations in India on the occasion of Centenary Year of Indigo movement which was Gandhiji's first ever Sataygraha in India against bonded labour and in support of framers.
I would like to give special thanks to Jan, Rolf, Blaise, Bjorn, Blaise, Ivana and Maria and all members of International Team.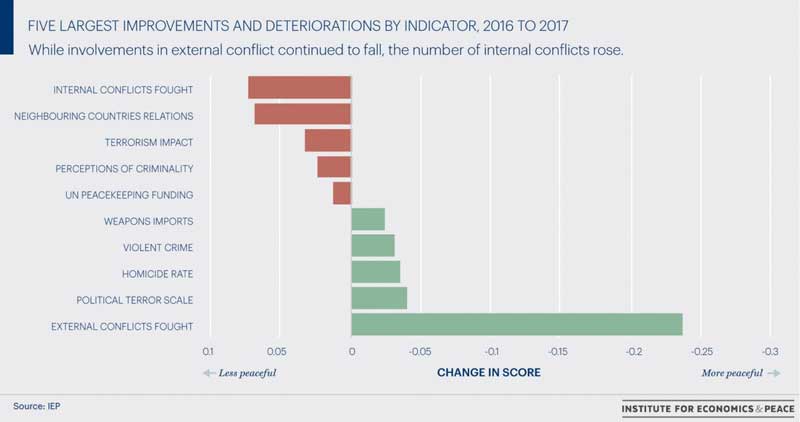 NVP India wish you very Happy New Year !