The Non-Violence Mexico team invited young people with friends and parents to a non-violence and sports clinic next to the University of Phoenix Stadium, Glendale, Arizona. The visiting Super Bowl audience were introduced to the Non-Violence Project's educational program and invited to participate in a mix of activities from the Arizona Play 60 NFL program as well as the NVP Sports For Peace program.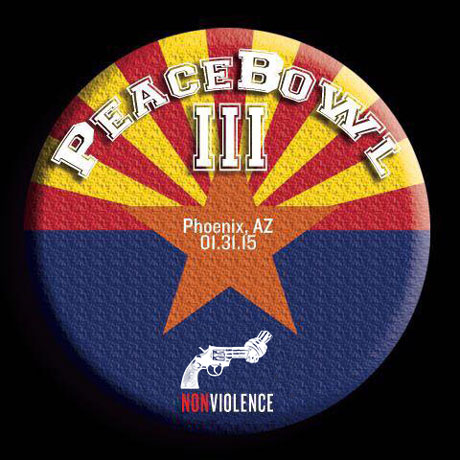 The participants were divided into groups and could try a NFL exercise – run with the ball through various paths – then they moved on to an conflict resolution activity like The Conflict Zoo and then took part in a session learning about feelings and needs and fiunally end with a NHL exercise.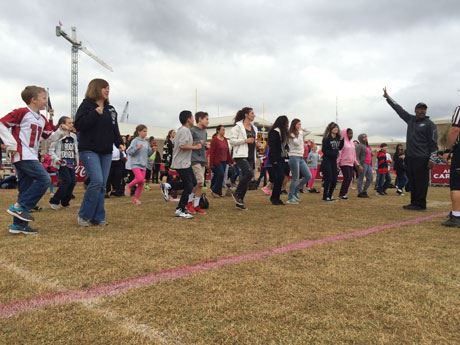 Our Non-Violence and Peace Ambassador Miguel Herrera, coach for the Mexican national soccer team, guided the participants through the clinic and also participated in the firendship games arranged at the clinic.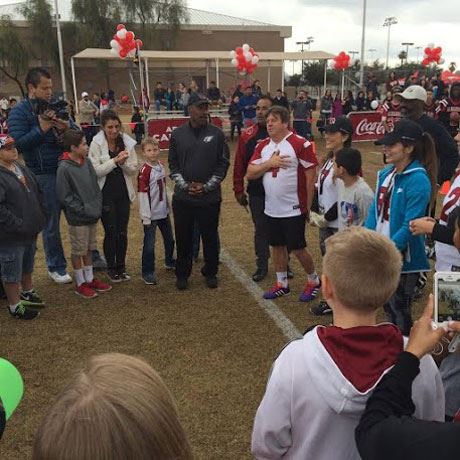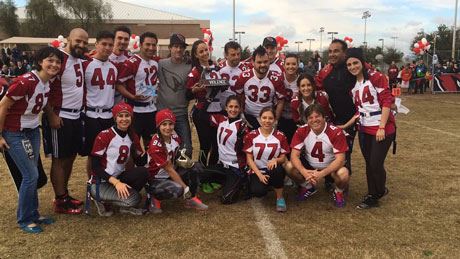 After the clinic we celebrated the 2015 Super Bowl with the presence of NFL player Markus Bernard (linebacker from Patriots) and NHL ex players from Arizona Cardinals. The Media impact was massive and the great part of this was that all media mentioned about the workshops.
The next step is a series of workshops with The Arizona Cardinals preparation for a series of Sports For Peace program this summer for the team's younger players.
MORE ABOUT SUPER BOWL XLIX IN ARIZONA
Super Bowl XLIX was an American football game, attracting more than 70.000 in the audience, between the American Football Conference (AFC) champion New England Patriots and National Football Conference (NFC) champion Seattle Seahawks to decide the National Football League (NFL) champion for the 2014 season. The Patriots defeated the Seahawks 28–24 in the game on February 1, 2015, at University of Phoenix Stadium in Glendale, Arizona. It was the second Super Bowl played in this stadium (XLII), and the third one held in the Phoenix metropolitan area (XXX at Sun Devil Stadium in Tempe). NBC broadcast the game live in the United States; it was the most watched broadcast in the history of American television (Source: Wikipedia).
MEDIA COVERAGE: